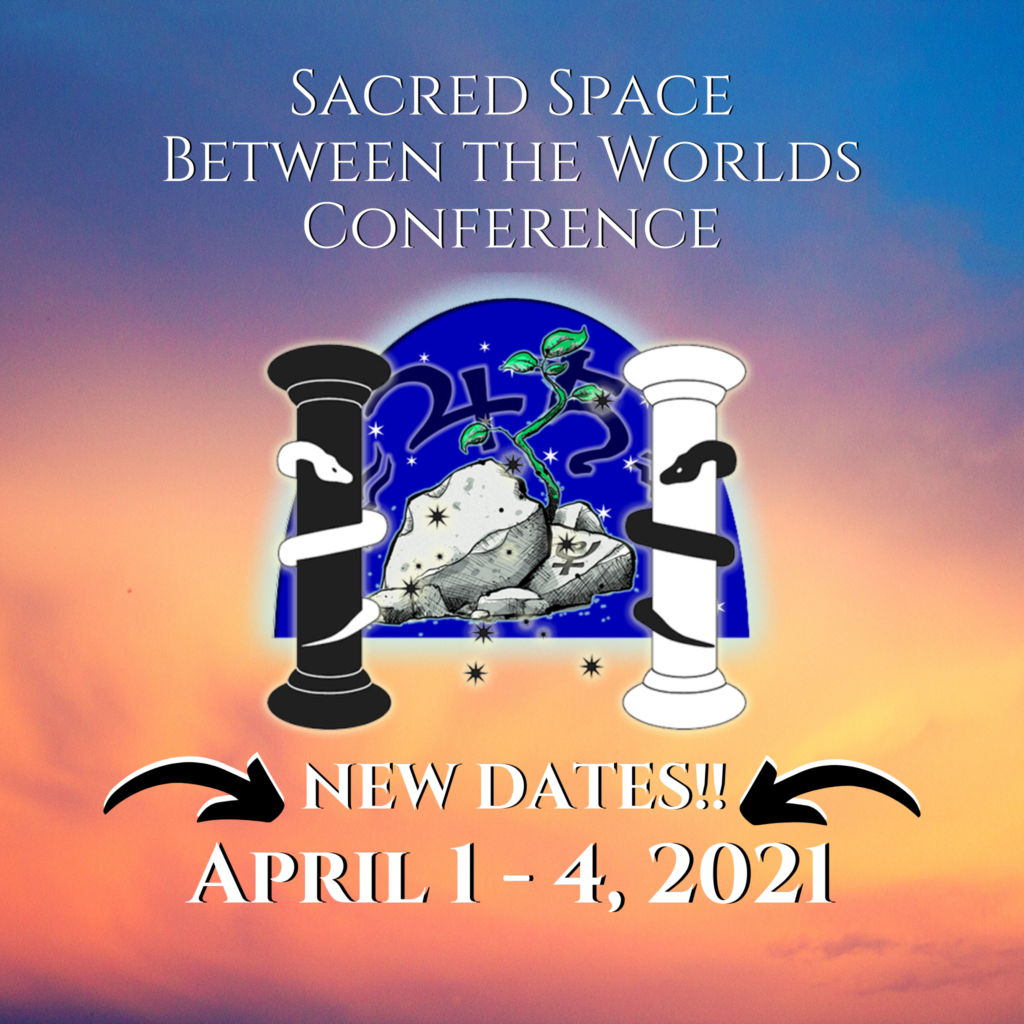 March 13, 2020
Dear Sacred Space and Between the Worlds Conference Community:
In light of the COVID-19 pandemic, we have rescheduled our conference. The new dates are: April 1-4, 2021 (next year) in the same location [Delta Baltimore Hunt Valley]. We are deeply grateful to our partners at the venue who had been working with us to reschedule even before the ban on large gatherings.
We are working with our teachers in the hope that they will be able to join us in the new dates and offer the same programs we had initially expected. If any of our teachers cannot attend, we will recruit new teachers to maintain the high level of programming quality that is our standard.
Next Steps:
Your registration will be AUTOMATICALLY rolled over to April 1-4, 2021. You don't need to do anything to make that happen. If you cannot attend during those dates, you may use this form to request an 85% refund. The 15% is to help us recover our losses. We have expenses that have already been paid that will not be refunded to our organizations.
You must cancel your own room reservations. We are unable to do so for you.
If you have plane tickets, contact the airline and tell them that your event has been cancelled. Ask for a refund. If they will not give you a refund, ask for a voucher to use for the new dates.
Please watch for the new code and URL for booking hotel reservations for the new dates.
In the interest of transparency, we have taken some financial losses, but have avoided the catastrophic loss we were preparing to take, if necessary, to protect our community and the larger society. If the State of Maryland had not banned gatherings over 250 people, we would have been contractually obligated to pay around $40,000 in cancellation penalties. A conference like this costs approximately $55,000 – $60,000, which is a lot for small volunteer organizations.
We are grateful for all of the support we have received from our community and we are going to ask for continued support in promoting the new dates for 2021.
Many blessings to you all.
The Boards of Sacred Space and Between the Worlds (Assembly of the Sacred Wheel)
Join us in Hunt Valley, Maryland for the premier esoteric conference for intermediate to advanced practitioners! This year, we are excited to bring together Sacred Space and the Between The Worlds conferences into a joint event. In 2015, the two organizations presented a successful collaborative conference and we look forward to doing so again. We will be sharing information, but recommend that you also visit the Between the Worlds conference page here.
Schedule Grid PDF is here.
Download the app! The EventsXD® App is available on iOS, iPad, Android, Windows Phone and Windows Tablet. Click here or search at your preferred app store. Once you download the EventsXD app to your phone, create a login, and search for sacred space. We will be updating the listings on the app during the conference as well. .
Sacred Space Featured Presenters for 2020 [See the Between the Worlds Presenters here]
Robin Fennelly
Diana Paxson
See our full list of Presenters here
Hotel Information:
Delta Baltimore Hunt Valley
245 Shawan Rd
Hunt Valley, MD 21031
+1 410-785-7000
Stay connected! Click here for the Facebook Page, click here to join the Facebook Group and click here for our Instagram account.